令和4年度 国際交流助成受領者による国際会議参加レポート
受領・参加者名

IRWANSYAH
(Center for Frontier Medical Engineering, Chiba University:千葉大学 フロンティア医工学センター)

会議名

IEEE 41st International Conference on Consumer Electronics (ICCE 2023)

期日

2023年1月6日~8日

開催地

Tuscany Suites and Casino, Las Vegas, Nevada, USA
The 41st IEEE International Conference on Consumer Electronics (ICCE 2023) was the IEEE Consumer Technology Society (CTSoc)'s annual flagship conference. It was held at Tuscany Suites and Casino in Las Vegas, USA. The conference brought together top professionals from industry, government, and academia from around the world to explore the theme of "Consumer Technology Innovations for a Better Life."
The conference provided a comprehensive program of technical and industry sessions covering traditional and contemporary consumer technology topics. Attendees had the opportunity to listen to lectures and interactive oral presentations, attend tutorials and industry forums, and participate in mixed panels and high-profile keynotes.
One of the key highlights of the conference was the keynote speeches, which featured key figures in the field of consumer technology discussing the latest advancements and future directions of the industry. The networking opportunities provided throughout the conference also helped attendees to connect and share ideas with one another.
Overall, the conference was a valuable experience for all those in attendance, providing insight into the current state-of-the-art in consumer technology and fostering discussions about the field's future direction.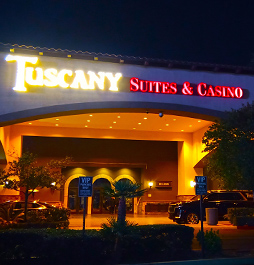 Tuscany Suites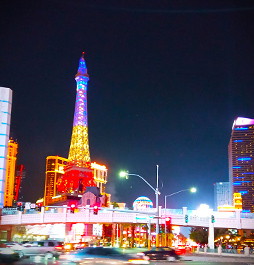 Las Vegas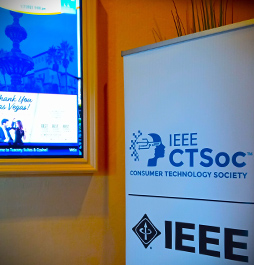 IEEE CTSoc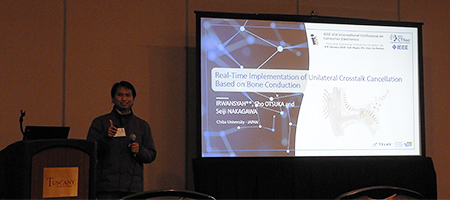 Oral Presentation
In my presentation at the ICCE 2023 conference, I presented my ongoing research on bone conduction-based hearing aids and a specific challenge that can arise when using them - crosstalk sound. Bone conduction hearing aids are an alternative option for those with problems in the outer or middle ears, but they can also produce crosstalk, which is when the vibrations from the hearing aid on one side of the head are also transmitted to the opposite side. This can make it difficult for people who use two bone conduction hearing aids to locate sounds and understand speech in noisy environments.
I proposed a solution called "Real-Time Implementation of Unilateral Crosstalk Cancellation Based on Bone Conduction" to tackle this issue. This solution aims to suppress the crosstalk sounds by generating a cancellation signal that is similar in amplitude but out of phase to the crosstalk sound. This creates destructive interference at the sensor location, similar to how noise-cancellation headphones work. I successfully implemented this system in real-time using the Bela Mini embedded audio platform and shared a demo video of it on YouTube: https://youtu.be/D-Oy1AyythQ. However, currently this implementation is only for one-sided cancellation, as my future work I plan to develop a bilateral crosstalk cancellation system which will be useful for people who have hearing problems in both ears.
Attending the IEEE International Conference on Consumer Electronics (ICCE 2023) was a valuable experience for me in many ways. During my presentation, I received a lot of questions and had the opportunity to engage in meaningful discussions with professors from universities and researchers from prominent companies, which allowed me to gain valuable feedback on my research.
The conference also provided various opportunities for me to learn about the latest technologies and industry trends through keynote speaker sessions, industry forums, and IEEE Young Professionals Program. Additionally, I was able to connect with other conference attendees and establish new relationships through social networking events. It was also an honor to witness the outstanding achievements of fellow researchers during the ICCE award ceremonies.
As it was my first time visiting the USA, I was able to spend a meaningful time there, and I am extremely thankful to Marubun Foundation for the travel support in attending the conference. The conference allowed me to immerse myself in new ideas, learn from experts in my field, and make valuable connections, which will undoubtedly benefit my future career and research.

令和4年度 国際交流助成受領者一覧に戻る